it's who we are
& what we do
We are a 501 (c)(3) nonprofit organization serving youth, adults, children with physical disabilities, senior citizens, and athletes in the Newark area and surrounding communities. We believe in creating a healthy environment that will be an invaluable resource to young people and the community at large.
Through our partnership with local school districts, community based organizations, and local and state government organizations, we offer affordable programs, memberships and services that promote physical fitness, nutrition awareness, and healthy lifestyles.
Our programs and services build body, mind, and spirit, as well as foster positive, healthy community growth. All of our training is done at our indoor training facility where our main focus of healthy living is done through the sport of Rowing.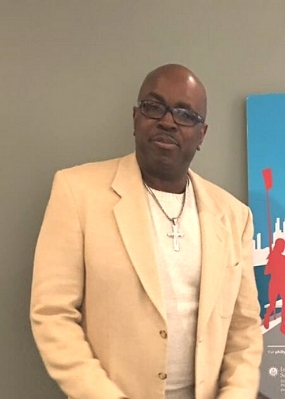 Dwayne Adams
Founder, Executive Director,
Trainer, & Motivational Speaker
On July 19, 1998 Dwayne's life was almost taken by a stray bullet that entered his left eye and lodged behind his right eye. The incident left him with only one eye, partial sight in his right eye, and with no sense of smell. During his time recovering from the accident, Dwayne was introduced to the sport of rowing – a non-traditional sport for African Americans.
During this time, Mr. Adams also went back to school and became a certified massage therapist, a certified personal trainer, and a licensed level 2 rowing coach. He was asked to speak at a volunteer banquet, which began his motivational and public speaking to youth and adults. Still rowing, Dwayne became a three-time member of the U.S. National Adaptive Rowing Team and the winner of the bronze medal in the 2002 World Rowing Championship in Seville, Spain.
In July 2005, Dwayne was inspired to found Breaking Barriers Rowing & Fitness where he could share his experience with others and help the youth in his community avoid obesity, drug abuse, bullying, and violence.
Dwayne's other accomplishments and accolades include the 2008 Outstanding Citizen Award by the NAACP; the 2010 Humanitarian of the Year by the Masonic District Masons for his work with Breaking Barriers Rowing & Fitness; the 2010 Access Achievement Award by the Mayor's Commission on People with Disabilities; the 2013 Home Town Hero Award from the Philadelphia 76ers; and in 2017, Dwayne was the recipient of a resolution for Breaking Barriers Rowing & Fitness by the Pennsylvania House of Representatives.
Mr. Adams released his first book in 2006, "The Race After the Storm". The rowing exhibit "Philadelphia Rowing Breaking Barriers", inspired by Dwayne, was featured for nine months at the Independence Seaport Museum in Philadelphia. Dwayne also helped to establish "Breaking Barriers Ukraine" and is currently the TV co-host on "In the Upper Room".
Marquis (Quis) Johnson
Trainer
Following my athletic career, I was inspired to become a trainer so I could help others to reach their highest fitness potential. I train anyone and everyone – from age six through professional athletes – who want to create change and a healthier lifestyle for themselves.
Strength & Conditioning
Speed & Agility
Pliability
Mobility & Flexibility
Emphasis in Biomechanics and Athlete & Sports Performance
Speed Academy
Glute Camp
MON:  5:00 A – 10:00 P
TUES:  5:00 A – 10:00 P
WED:  5:00 A – 10:00 P
THUR:  5:00 A – 10:00 P
FRI:  5:00 A – 10:00 P
SAT:  ??
SUN:  ??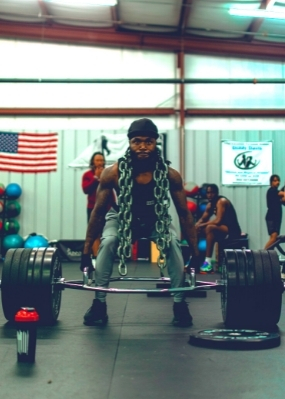 Zackary
(Zach) Laws
Trainer
My love of sports, especially football, inspired me to become a trainer. I received my Bachelors in Exercise Science from Norfolk State University, and I apply my skills and knowledge to help others accomplish their fitness goals.
MON:  5:30 A – 10:00 P
TUES:  5:30 A – 10:00 P
WED:  5:30 A – 10:00 P
THUR:  5:30 A – 10:00 P
FRI:  5:30 A – 8:00 P
SAT:  11:00 A – 5:00 P
SUN:  Unavailable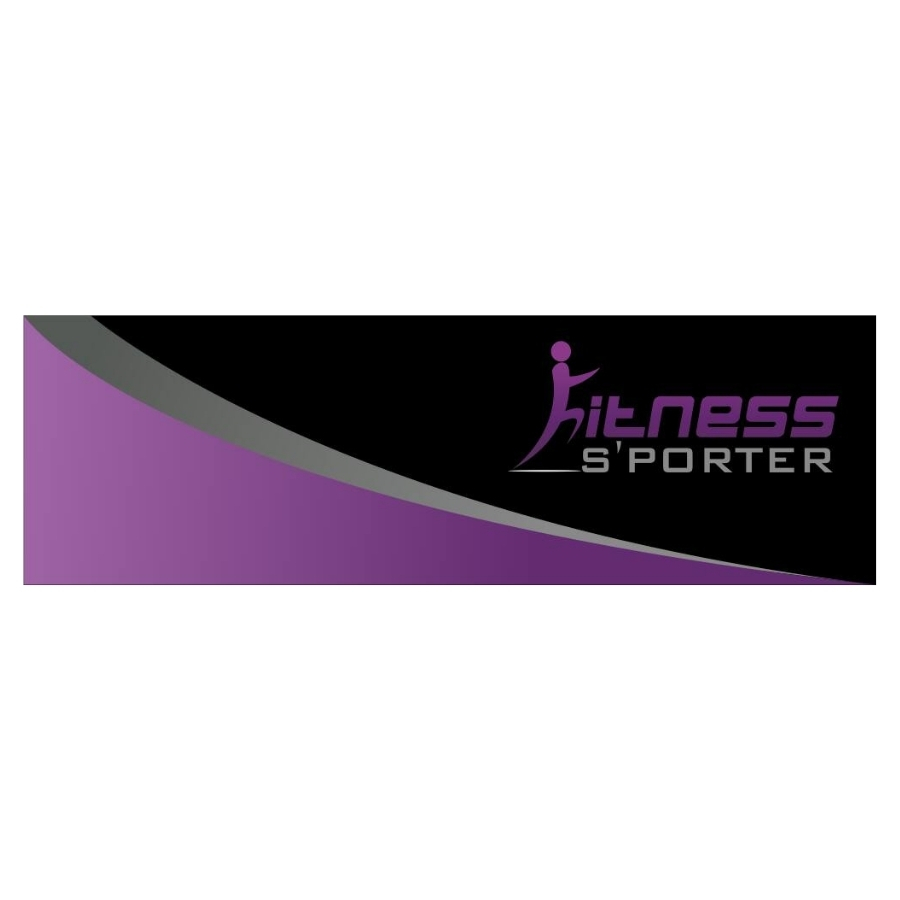 As a trainer, I enjoy connecting with people to understand their health and fitness goals, as well as their barriers; doing so allows me to utilize applicable behavior and change strategies to help assist my client's lifestyle journey. I am all about supporting healthful and sustainable activities that involve a baseline assessment and progression over time with modifications where needed. Also, my research interests involve the effects of exercise on wellbeing. Health and fitness is my life!
Delaware State University: Current Doctoral Student
University of Delaware: Health Promotion Master of Science, Graduate Certificate in Health Coaching, Public Policy Master of Arts
ACSM Personal Fitness Trainer
Practical Pilates
LesMills BODYPUMP
Indoor Cycle
TRX Suspension Training L1
Cardio Sport
Group Exercise: Monday/Wednesday Cardio Strength at 6pm + virtual options. Email me for details.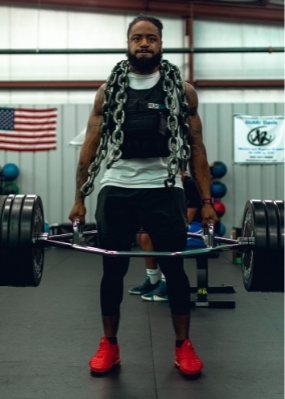 Vaughn (Capo) Williams
Trainer
As a Certified Fitness Trainer, I love all areas of fitness. The best part is helping my clients gain confidence in their transformation as they reach their fitness goals. In addition to being a trainer, I am also a Football Coach and proud Dad.
Strength & Conditioning
Speed Training
Specialized Positional Coaching
MON:  5:00 A – 10:00 P
TUES:  5:00 A – 10:00 P
WED:  5:00 A – 10:00 P
THUR: 5:00 A – 8:00 P
FRI:  5:00 A – 8:00 P
SAT:  Unavailable
SUN:  Unavailable
At Breaking Barriers Rowing & Fitness, our mission is to get the world living a healthier lifestyle by educating the children, adults, senior citizens, and veterans in our communities about better eating habits, increasing their physical mobility, encouraging body conditioning, enhancing core strength, and of course by rowing on the ERG (indoor rowing machine)!
Register today to break barriers with us!